When preparing for the process of creating a good personal statement for college, many applicants get lost and confused when it comes to dealing with the content of the essay. Exactly content of your essay determines the success of the whole paper. Literally, every applicant thinks over the questions of what to include in a personal statement for college and how to create a great impression to get admitted. We have found and gathered some crucial points that will help you craft a good college essay. 
What to include in a personal statement for college application: general features of the essay
As an applicant who needs some assistance with writing a college essay, you have to look through the requirements attentively and get acquired with the conditions on personal statement length. Once you have the general idea of writing conditions, you can start thinking about what to include in a personal statement for college application. 
From the side of the general features of the essay, you have to include relevant information that reflects your personality. The admissions committee can check your transcripts and test scores and find there everything they want to know regarding those numbers. If any questions arise, admissions tutors can clarify the information during the interview. Therefore, there is no need to describe these numbers one more time in your application essay. You can simply waste word-limit. Your essay must be your personal reflection that will give the admissions committee the general impression of you as a person. When thinking about what to include in a personal statement for college, try to concentrate your attention on the details of your personality, that may be unique abilities, traits of character, or anything else that will help you stand out from the crowd of other applicants. 
In case you need more personal assistance and professional advice, we recommend that you refer to college essay editing service. Professionals can polish your essay and provide you with help that is beyond the scope of a simple check. 
See also: how to start a personal statement to grab the reader's attention immediately.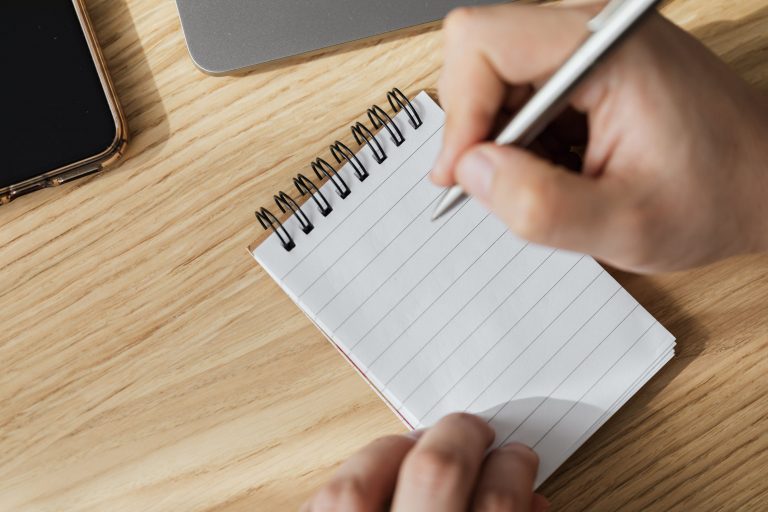 What story should be written in your essay? 
As we have already mentioned, you have to provide only relevant information about yourself and the facts that are valuable in the context of your personality. It may be a story from your childhood, a case that happened in your life and influenced your decision about future career objectives. Suppose you still don't know what to include in a personal statement for college. In that case, you can help yourself with creating a list of things that bothered you when you were deciding about entering college and choosing the exact field of education. Devote some time so you can recollect everything without the feeling of being in a hurry. Having a list of such emotions, actions, and feelings in front of you will help you put everything together. Therefore, you will have the opportunity to understand the way you went to make a decision to enter college. The main idea is that the content you want to include must stick to several features: 
It should be engaging.


You have to hook the reader from the first sentence and force them to read till the last word and leave with the feeling of complete. Therefore, preparing the story for writing is the half of success. Then, another half is devoted to narrating it in a gripping and interesting for the reader way. 

It should be personal.


The personal statement is even called personal to refer you to the main purpose of writing such an essay. If you don't know

what to include in a personal statement for college application

, remember that the story you are to write must be related to you and only you. It can be anything that touched your feelings, emotions, or outlook on life. Be yourself in your essay. 

It should impress but not stress.


You shouldn't preach or show off in your essay. Even if you did something great, don't try to draw the reader's attention to that fact. Instead, try to provide such facts in a manner that won't embarrass or stress the reader. 
It may be interesting for you: how to end a personal statement and not fail the whole essay. 
The points that must be included in your personal statement for college admissions
The personal statement is usually a 3 to 5 paragraph long essay. In the first paragraph, you should grab the reader's attention and involve them in the story you will provide further. So, the first paragraph should include the "hook" to draw the reader into the narrative. Once you have decided what to include in a personal statement for college, you can start narrating in the second paragraph. As a rule, the second, third, and fourth paragraphs are devoted to the body of the essay, so you can include there everything you wanted to tell the admissions committee. And the last paragraph should correlate your story with your future education. Tell what goals you can achieve and what needs you can cover when receiving a place in the college. As the essay usually has a word limit, you have to pay high attention to the necessity of certain facts in your essay and think about getting rid of them. If you can't cope with such a thing on your own, it is better to refer to the proficient essay editor at EssayEdge to clarify all misunderstandings you may have and receive personal assistance from a professional. 
If you don't know what to include in a personal statement for college application, you can look through some samples and get inspired. We have personal statement examples for college and college admissions essay example, so you can have a look at these successful essays and understand the writing pattern better. 
It may be useful to read: how to write a personal statement for grad school.