Choosing the best college essay topic can become a real challenge. Most of the applicants are confused with a variety of ideas that come to their minds. But how to understand that the topic will work?
College writing essay topics are the key to success during the application process, being a tool to distinguish you from the other applicants. Thus, you will have a huge benefit if your topic is memorable and catches the committee's attention right from the first moment.
In order to know how to choose the topic that sticks in the memory, read our review and find the best working strategy for you.
A Good Essay College Topic: Main Characteristics
There are five main characteristics of good college essay topics.
Specific. The topic should be clear and extremely specific. It should show the overall value of the essay and make a strong statement. Remember that specific college application essay topics are the tool to stand out from the rest of the candidates. If it is vague, the admission committee may have a negative impression right from the first moment.
Personal. The best topic is the one that defines who you are, your interest, passion, or your main drives. Thus, the main goal of the statement is to show that you are a student that has a unique personality.
Meaningful. You need to show that the chosen topic has influenced you significantly. Even if it sounds trivial, your aim is to show its importance for personal growth. But do not try to overstate some experience or events if you cannot explain why it is so important.
Unique. Your essay topic should catch the attention of the committee and be memorable. So, try to make the ordinary topic interesting and different from the others.
It should answer the question. Ensure that your topic has a clear answer to the essay prompt.
Compare some qualities of the essay topics to feel the difference between effective and not-working variants.
| WHAT IS GREAT | WHAT TO AVOID |
| --- | --- |
| The topic is focused on personal experience | The topic doesn't reflect your unique personality |
| Shares something unique | Something trivial, which can be related to every student |
| It is original, and not every student can write the same essay | Cliché |
| Provides an opportunity to focus on the positive qualities | Highlights the traumatic events or challenges without showing what lessons are learned |
Tips for Choosing the College Essay Topics
After defining the main qualities of college topics essay ideas that work, it is the right time to make a statement. We prepared a list of the working tips that can help choose a topic for college essay.
Tip 1. Focus on Something Special
If you lack ideas, try an essay topic college brainstorming. Thus, you need to recall a special moment in your life that changes everything. For example, think about the day when you realized what your passion is. Also, it can be a specific event that influenced you a lot and became a huge drive for self-development.
The best essay topics college choice should not be too sophisticated. On the contrary, it is simple and clear for everyone but, at the same time, related to your personal background.
Tip 2. Think About Features That Make Your Stand Out
The next step is to highlight the experience, skills, or qualities that make you stand out from the rest of the applicants. And these will become a nice choice to topic a college essay.
Find something extraordinary about yourself that can impress the admission committee. Remember that they come across hundreds of college essay topics each year. So, if you write something trivial, the admission officers will probably just skip your essay.
Tip 3. Mention Both Positive and Negative Experience
Many students believe that mentioning only accomplishments is the main secret of success. Still, the college topics essay choice should be based on both positive and negative experiences.
While writing about challenges, make sure that you show them in terms of their influence on your personality. Of course, nobody is a perfect candidate, and everyone makes mistakes. So, highlight that you can draw conclusions and make the negative experience your strong side.
Tip 4. Be sincere
Before making a final essay topic college choice, ensure that you are genuine with the admission committee. Firstly, be true to yourself, and it will be transmitted in your writing. Do not pretend to be someone you are not.
Even if you exaggerate your skills and accomplishments, you will not provide clear arguments. Also, it will be hard to show how this experience is related to your personality.
Top 4 Questions to Ask Before Choosing a Topic
One more working tool to define college applications essay topics is answering several questions. To get more ideas for your essay topic, use this list of questions to formulate an effective statement.
Questions to the Expert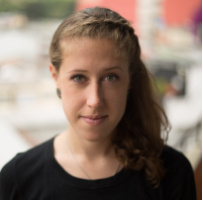 Professional Essay Editor. Education: PhD, University of Oxford, Experience: 8 years. Member of EssayEdge team.
Some Prompts for Essay Topic College Brainstorming
Here you can find three main prompts that are useful for brainstorming the topics for college essay. Look through them to find out your strong point to underline in the title.
| MAIN FOCUS | WHAT TO MENTION (EXAMPLE) |
| --- | --- |
| Loyalty | Taking care of someone in difficult life circumstances. |
| Hard Work | Volunteering every weekend for charity; waking up early in the morning to help with the school project. |
| Selflessness and Sacrifice | Taking an after-school job to help the local charity organizations/parents/ siblings, etc. |
Thus, you can focus on one of these strengths to tell how your background was valuable for developing some skills and underline your best qualities. Based on the story, you will also topic a college essay depending on the personal statement.
Essay Topics for College Suggestions
There are several essay topics for college that will work for your application. It is possible to divide them into several categories, including:
Why have you decided to choose this college?
Topics related to your personal growth;
Describe your interests, hobbies, or passion;
Personal stories about how you overcame the challenges;
Suggestions to solve severe problems.
Here, you will find some prompts of what to put in the college essay topic:
Your Choice of a College

a linkage between the chosen graduate program and chosen college;
a specific program you would like to join;
some after-school activities or volunteer programs you would like to attend.

Personal Growth

a story about cooperation with the incredible teacher; how this experience affected your personal growth;
a situation that changed your perspective;
a description of how you transformed your opinion on a controversial topic;
your strategy that helped to get rid of bad habits or some negative qualities.

Interests/Hobbies/Passion

how your favorite book inspired you to start writing or made you understand your passion for literature;
tell about how you decided to turn your hobby into a profession and what was the reason for this choice;
your main accomplishments related to your interests or the biggest passion.

Overcoming Challenges

a story about how you almost gave up with learning something but found the strength to overcome this challenge;
tell about the moment when your heart was broken for the first time and how you coped with it;
share a story of your biggest failure and tell what lessons you've learned.

Solutions for Global Problems

suggestions about how to solve an important social or political issue;
programs or initiatives you applied to solve a problem in school;
your experience of mediating an argument or a serious conflict between several people.
In case you still lack ideas, use this essay topic college list that will always work. Still, remember that you need to discuss a chosen topic in terms of the linkage between your background and the college you're going to apply for.
Do not forget that a college essay topic, a primary thing that catches a committee's attention, is a working tool to make your application writing memorable. So, choose wisely.
What Topics You Need To Avoid
The applicants should also know the topics, which are better to avoid. Some students believe that they can become an effective strategy to stick in the memory of the committee. Still, choosing a college essay topic like the following ones can be the main reason for failure. Look through them to know how not to lose a chance for admission.
Too Personal Stories
It is better to avoid topics that contain too personal details about an illness, disability, etc. Even if you decide to tell about this experience, remember that your story should be in the context of how you overcame this issue and what skills you've gained.
Controversial Topics
When you choose such an essay topic for college, remember that you will never know how the admission officer will react to your opinion. Of course, the committee tries to be objective. But if you write about something too sensitive, your strong opposition to some social or political issues can leave a negative impression.
Creative Writing
In some cases, it will work. But everything depends on the college and a chosen program. For instance, if you are going to apply for a business college, an application essay in the form of a poem or stream of consciousness will rather confuse than impress the admission committee.
Common College Topics Essay Analysis (2021-2022)
This year, students preferred the college topics essay prompts referring to personal growth, overcoming obstacles, and solving global challenges. In addition, many of the applicants decided to share their hobbies and interests that became their main passion.
Typical Essay Topics College Prompts
The most common college topics essay questions of 2021-2022 included the following ones:
Some applicants have interests and hobbies related to the college program so strongly that their application will be incomplete without them. Is it related to you or not? If yes, tell us why.
Have you ever experienced a situation that challenged your strong belief in something or someone? Describe the situation and its outcomes.
Discuss an event that boosted your personal growth and changed your perception of yourself.
Reflect on someone who made you happy or grateful. Tell us how this feeling influenced or even motivated you.
Based on the chosen topics, write college essay responding to one of these prompts.
Final Thoughts
To sum up, when choosing the best topic, you need to rely on your personality and background. If you have some doubts, you can always get back to our review and try several strategies to improve your topic. We hope that choosing a college essay topic won't be a problem for you anymore.
Choosing the proper topic for your essay defines the success of your writing. Remember the golden rule: be aware of the topic you're writing about and ensure it's up-to-date. Here at EssayEdge, we regularly edit college essays and know the most widespread mistakes our clients make. Send your paper to us if you want to test our skills.
FAQ
Why does a college essay topic matter?
Should I write an essay about traumatic events?
What topics are the best to impress the admission committee?
How to make my essay topic stand out from the rest of the applicants?
How to choose college essay topic?
What are the most common college essay topics?
What college essay topics to avoid?