The hardest part of writing a great personal statement for your MBA application is deciding where to start.  It takes a little confidence, some creativity, and a clear plan for the structure of the essay. These tips will help you plan and write your own successful MBA personal statement.
1. First, an important "don't."
Don't write what you think the admissions committee wants to read about you.  Many candidates write what they think is expected to be in an MBA essay and end up wasting an opportunity to show the admissions committee their genuine value to the program.
One way to avoid this mistake is to imagine that you are face-to-face in an interview with the admissions officer who has just said 'tell me about yourself.' Where to start?  Okay – one more "don't." Don't begin in your childhood with your lemonade stand, no matter how enterprising you were. Keep it relevant and current. Even high school is too far back to highlight.  Think about college internships and professional experiences. Most MBA programs prefer candidates with some work experience so they can be strong contributors to the cohort, so start there.
2. Tell a story about you at work.
Make the story interesting with details that emphasize your good business sense and ability to think on your feet. Show your actions in the most positive light. This is an opportunity to tell the reader who you are, beyond the admissions file with all the standardized transcripts, test scores, and letters of recommendation.  The way to do this is to share something about yourself that they will not learn from other parts of the application.
Questions to the Expert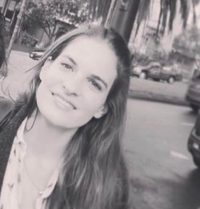 Professional Essay Editor. Education: PhD, University of Oxford. Experience: 11 years. Member of EssayEdge team.
How do you write a good personal statement for MBA?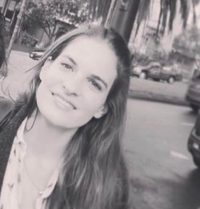 A good MBA personal statement has the following characteristics: it's well-organized, clear, and logical. Additionally, it should highlight the strengths of the applicant and what makes the applicant the best candidate for the MBA program. Finally, the essay should follow all formatting requirements and should be perfectly written.
How long should MBA personal statement be?
What makes a great MBA essay?
Let your personality and business acumen shine through your words. Be concise, specific, and personal in your writing style. Your story could be as simple as saving an account by correcting a serious software problem or successfully preparing a major presentation for a difficult new client. Did you have an idea for a bold tweak to a marketing campaign? Did you work overtime for months to go live with a new computer system or maybe you were part of a team that expanded into a different market? In my own case, I wrote about working for a year on the merger of my firm's two mutual funds into a larger fund group and my dealings with the SEC. Keep the story short but detailed. Give the reader enough specifics to understand the importance of the story but to leave them wanting to know more about you.
3. Now that you have their attention, tell the university why you want to pursue their MBA degree.
Share your long-term career goals and name the concentration you are interested in and why. For example, you could specialize in finance to work in the healthcare field, especially if that is where your current experience is. Share your knowledge by speculating on the growth outlook or future challenges for the healthcare industry.
If you have room, emphasize why this university's MBA program is the best option for you.  Think in terms of the program's quantitative edge or multiple internship opportunities or the prestigious capstone project that will allow you to help solve a real company's problems. If there is a specific faculty member or course that attracts you to this program, name the professor or class and explain the appeal. Imagine where you want to be in ten years and then describe how the MBA and the university's alumni network will help you get there.
4. Finally, why are you a good fit for this program?
You have the freedom here to tell the reader exactly how you will contribute to their program. You can seal the deal by summarizing what you have to offer the cohort.  This is where your confidence comes in and your creativity explodes in selling yourself: what will you bring to the table? Admissions readers want candidates that will bring solid leadership skills and passion to their MBA program.
Having a plan and good writing skills will make your MBA personal statement great. Proofread your essay, have someone else (friend or professional) read it for content and format, then proofread it again. The personal statement should give the reader a great impression of you and the value you will bring to the cohort.  Good luck with your application!
FAQ
What is the maximum word count for personal statement MBA?
What is the minimum word count for personal statement MBA?
What is the average word count for personal statement MBA?
How long should your personal statement be for MBA school?
How many characters in personal statements for MBA?

How much time to give a personal statement for MBA admission?

What font and size for MBA personal statement?
How do you write a powerful personal statement?
How do you conclude an MBA personal statement?
Is there a lot of writing in an MBA?
How will you contribute to the MBA class?