Writing short-term goals for MBA essays can be a real challenge for applicants. Sometimes, students fail the admission process because they do not know how to write an effective MBA essay. That's why we prepared a review to tell all the secrets of writing a short-term goals essay that works. With this guide, defying goals for admission won't be a problem for you anymore.
Few Words about Short-Term Goals
Generally, an MBA short-term goals essay tells about your career path right after graduation. That's why the goals should be realistic and achievable. However, if you do not have any ideas, you can answer these questions:
In what company do you want to work? Provide concrete examples.
What job position would you like to get?
What hard and soft skills will you obtain while working in this company?
Thus, you need to make your short-term goal MBA essay specify companies role you will have. In addition, make sure that the goals correlate with the educational program you're applying for, whether it is short-term goals for engineering directors MBA essay or another field.
Questions to the Expert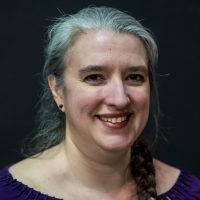 Professional Essay Editor. Education: MA, Columbia University. Experience: 30 years. Member of EssayEdge team.
How do I write my career goals for MBA?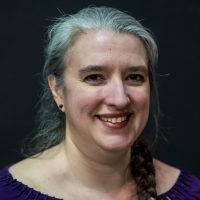 A career goals essay for an MBA includes three main components: purpose, goals, and action plan. The main aim of the applicant is to show the connection between the past (background, skills, and experience), the present (studying the chosen program), and the future (career goals after graduation).
For the admission committee, a short term goals MBA essay shows the applicant's understanding of the business school program. If the student fails to define career goals, he/she is not an appropriate candidate to apply for a grad program. So, you need to show the relation between gained experience and what you are going to get after admission.
What are your short term and long term goals MBA?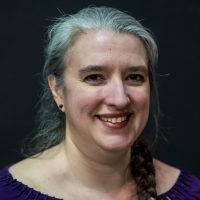 Short-term goals for an MBA essay refer to the career plans right after graduation. As for long-term goals, they show how the applicant sees his/her career in the long (starting from 10 years) perspective. Both of them are crucial for underlining why the chosen program is important for the future of the candidate.
What is the goal of an MBA?
Some Examples of Short Term Goals that Work
Let's compare MBA short term goals by applicants applying for different MBA programs. Click here to see more best MBA essay examples short term MBA goals edited by our experts.
Weak Goal: I am going to find a challenging job as a business analyst. I hope to get a lot of new experience and improve my current skills.
Strong Goal: After the MBA, I want to become a part of a Management Consulting team in top firms, such as The Boston Consulting Group, Inc. or Bain & Company. In this position, I will provide digital strategies and solutions. Apart from working with clients, I want to mentor junior consultants. 
As you can see in the examples from MBA short term goal essays, you need to make the goal clear and specify it with several examples.
In our blog, you may also find an MBA short term goals essay example healthcare and other fields.
The best working scheme for your short term career goals: past background > present > future intentions = perfect career goals essay.
| – | Past | Future | Present |
| --- | --- | --- | --- |
| % of the Whole Content | 30-35% of the essay | 25-30% of the essay | 25-30% of the essay |
| Where to Place | statement/hook at the intro | First 1-2 body paragraphs | Last paragraph(s) before conclusion |
| Methods to Choose | Engaging story, quote, anecdote, question, statistics | Specific Examples | Persuasive Arguments |
| Description | It's usually a story about the events in the past to demonstrate the passion for the chosen field | Explanation of how your past background shaped your future intentions | Tell how the MBA program correlates with your short term goals after MBA and  overall career path |
Guide on Formatting Short Term Goals Essay
Appropriate formatting of a short term goal MBA essay boosts your chances for success. Although there are no special requirements for this type of admission writing, a well-ordered and neat format does make a good impression.
We conducted thorough research to share some useful recommendations on making your short term goals writing well-organized.
Basic Requirements for MBA Short Essay Submission Format
Make white spaces with the help of one-inch margins on all sides;
Choose "readable" fonts to not confuse the admission committee (e.g., Times New Roman or Arial);
The best choice for the font size is 11 or 12-point;
Do not use extra spaces between the paragraphs;
Add a title at the top of the page; the title should also be centered;
Type your full name and date at the left corner of the document (or you can add this info in the header).
Several Steps You Need to Follow
Five-paragraphs format fits the best for this type of essay;
Do not forget about the transitions between paragraphs and sentences;
Avoid complex words and complicated sentences;
Check the essay for grammar, punctuation, and spelling errors;
Proofread the content and make necessary changes;
Ensure that your essay has no plagiarism;
Make a strong conclusion and provide a reason to accept you.
Short Term Career Goals Essay Outline
Here is a detailed outline of an MBA short term goals essay to help you structure the admission paper.
Outline Sample
1. Introductory paragraph.
Define a problem.
Why do you care?
Summarize your experience and career path.
How can your expertise help to solve a problem?
Provide a solution.
2.  Body.
Paragraph with the skills you gained.
Paragraph with skills you need to gain from an MBA program.
Paragraph on how you will gain these skills (be specific).
3.  Conclusion.
Remind the reader about your strong desire to solve a problem.
Persuade the committee that only this grad program is necessary to reach your goals.
Do not hesitate to use this outline to carefully plan MBA short essay goals and include all necessary information.
How to Make a Short Term Career Goals MBA Essay Outstanding?
Of course, every student wants to make the short term career goals MBA essay stand out from other candidates. In order to hit this target, consider several vital issues.
Let's look through these short term goals essay MBA tips keys for writing a persuasive admission paper.
Tip 1. Define your goals clearly in the introduction.
The short term goals MBA essay should have a strong introduction, declaring a clear aim of MBA admission. You may explain why you choose this grad school and how it will help to gain professional goals. Thus, the introduction should be full of strong arguments, proving that you are a perfect candidate for this graduate school. So, introduce your MBA career goals effectively.
Tip 2. Draw a parallel between your past experience and short term goals.
Make sure that there is a connection between past experience and short term career goals. That's why your plan of business career should contain only realistic intentions. Also, show that your previous experience is relevant to your future goals. So, you should stay focused on your short term MBA goals essay and make a logical transition from pre- to post-MBA experience.
Tip 3. Explain your motivation.
A vital step for writing effective career goals in a short MBA essay is an explanation of your motivation. You need to answer the question: "Why are these career goals important to you?" Furthermore, the applicant's aim is to tell why the graduate program is necessary for the further career path. Without this point, you are at risk of MBA application failure.
Tip 4. Make a career action plan.
Finally, you need to make a career action plan in order to persuade the admissions committee that you see the connection between your goals and the grad program. In the short term MBA goals, you share the career plan to explain why your skills, experience, and knowledge fit the company.
Furthermore, you need to explain why the gained skills during the grad program are essential for your future career. This way, there will be a connection, between the past, present, and future.
List of Typical 2021–2022 MBA Career Goal Essay Topics
Here, you can find the most frequent topics for a sample MBA short term goals essay. Look through them in order to get some insights for writing your short term career goals essay.
Define your goals post MBA. How will your professional experience combined with the University of Chicago MBA help you achieve these plans?
What are your short term career goals? Why do you think Berkeley MBA fits your career path?
In your MBA essay short term goal marketing, describe how Stanford University MBA allows you to achieve these goals. Why are you interested in obtaining our university degree?
Final Words
To conclude, an MBA short term goals essay is a tool to convince the admissions committee that you are the best candidate for the grad program. We discussed the main characteristics of the effective admission paper that will work. Here are the main points:
Start with a strong statement in the introduction;
Make your short term career goals clear and realistic;
Consider the MBA short term goal essay format requirements;
Mention your past background and achievements;
Remember that your career path should correlate with the MBA program.
Do not hesitate to look through MBA short term goals essay examples posted in our blog.
We wish you the best of luck during your admission process!
Defining your career goals is a must for a successful MBA application. Faculty members never accept unmotivated and undedicated students that wouldn't benefit the student community. Use this guide to submit an essay that won't go unnoticed. If you need an expert to edit MBA essay, find the right person here.
FAQ
What is the difference between a goal MBA essay and a personal statement?

How to make my career goal MBA essay stand out?
How to format the MBA career goal essay?
What are the main points to mention in the MBA career goals essay?
What are the three types of goals?
What should I write for my short-term goals?
What are good long-term goals?