College acceptance rates keep declining, primarily because of the growing numbers of students applying to top universities. Recent surveys show that most students aim for admission to famed colleges, but the supply of open chances does not meet the demand from candidates. Harvard and Stanford, for instance, have some of the lowest acceptance rates at about 5%. The implication here is that earning admission into some of the best colleges in the United States can be particularly challenging.
The good news is that there are many ways for applicants to boost their admission prospects, including by submitting one or two letters of recommendation. Given the competitive nature of the admission process, letters of recommendation should be well-written to bolster the candidate's chances of acceptance.
In other words, recommendation letters are essential components of the application process as they reveal crucial information about the candidate. Remember, admission officials are looking for students with incredible skills who are most likely to succeed at the institution. This article summarizes some critical insights on how to write a college recommendation letter for a friend.
Defining the Letter of Commendation for College: What Is It?
Although stats like grades and scores are valuable when evaluating college applications, they don't tell the whole story. As applications continue to increase, colleges are finding innovative ways to assess the competence of candidates. For example, colleges are now looking at soft and hard factors, making reference letters more critical.
In this sense, a reference letter can also be referred to as a character reference. It is a document that summarizes the author's personal involvement with the applicant's characteristics and skills, making them an ideal applicant. The letter is a short and explicit support of a contender, written to boost the individual's chances of getting accepted into a specific college. A reference letter should highlight those positive attributes that make the applicant exceptional and elucidate why they will be a fantastic addition to the campus.
Why Is the College Commendation Letter Important?
So, what purpose does the commendation letter serve during the application process? First, the letter helps with rounding up an applicant's profile. Second, it gives insights into the candidate's attributes as a student and individual, contextualizing the remainder of the submission.
A great letter of recommendation for college from friend is significant for admission officials who have to evaluate thousands of equally competent candidates. In addition, the officers believe that the experiences of friends, high school counselors, and teachers can paint a clear picture of a student's personality and abilities.
Questions to the Expert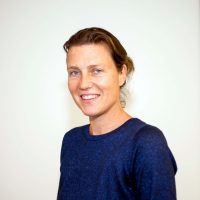 Professional Essay Editor. Education: B.A., M.A., University College London. Experience: 7 years. Member of EssayEdge team.
What are character reference examples?

- A co-worker, coach, or manager
- You can also ask your professor or academic advisor to write a letter of recommendation.
- Co-volunteers or volunteer leaders can also be great examples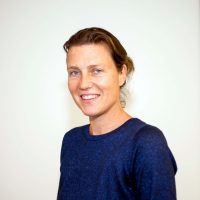 A co-worker, coach, or manager can be a character reference. Besides, you can ask your professor or academic advisor to write a letter of recommendation. Co-volunteers or volunteer leaders can also be great examples. Everything depends on the experiences and academic background you need to support with a recommendation.
How long should a reference letter be?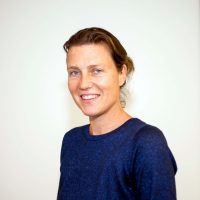 It should not be too long. Usually, 300-400 words are enough for a letter of recommendation. It's better to avoid lengthy descriptions. Instead, you can quantify the information you share in the letter. Eliminate wordiness and ensure that you add only relevant data and examples.

- It should not be too long. Usually 300-400 words suffice.
- Avoid lengthy descriptions with general detail.
- The person recommending you needs to include their role / position, how they know you and for how long.
- Skills and experience included are best included when backed up with specific examples.
What is a good letter of recommendation?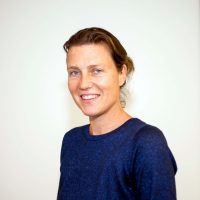 A good letter of recommendation should focus on the candidate's strong side, accomplishments, motivation, and relevant skills. Additionally, it should contain several examples showing a person's capabilities. All these will help evaluate the candidate as a fitting for the chosen grad/undergrad program.


-A letter that focuses on the candidate's strong side, accomplishments, motivation, and relevant skills.
-Contains several examples showing a person's capabilities that are put in context.
-Provides a clear chronology of experience.
Top selective universities require students to submit one to three commendation letters. Applicants are advised to be selective and strategic about who they choose to write their letters of recommendation.
When a friend asks to write an endorsement letter, it is essential to make sure you deliver on this critical task. You may be asked to draft a validation letter if you have one of the following relations with the candidate:
Fellow volunteer;
A close family friend;
Former or present classmate;
Advisor, counselor, instructor, or coach.
What Does a Well-Written Commendation Letter Look Like?
Most top colleges want to get an all-inclusive view of candidates before deciding who to accept. So the officials use commendation letters to know who candidates are beyond what is portrayed by grades and test scores. A fantastic reference letter shows the applicant's extraordinary qualities while opening a window to their personality or character.
When thinking about creating an impressive letter of recommendation for a friend for college, it is crucial to distinguish a great letter from a mediocre one. Here are some elements that typify an excellent recommendation letter:
Speaks of the applicants special and academic talents;
Uses practical examples and anecdotes;
Uses powerful language but is free from jargon;
Comes from the right person who understands the applicant.
The bottom line is that a great endorsement letter should come from a well-acquainted individual with the applicant. It should highlight the candidate's crucial elements and abilities and ought to be supported with clear examples. When writing this letter, avoid repeating the information that can be easily accessed in the resume. Instead, the reference should focus on the candidate's characteristics that make them an ideal student for the college.
How to Start Creating a Reference Letter
One of the most challenging things when drafting a reference is how to start. First, note that this document is your chance to vouch for your friend, showing that they have the personality, capabilities, and general skills needed by the institution.
The best way to begin the letter is by creating a plan. Gather the information you will need for the writing. It would help if you asked the candidate to provide you with the name of the college and the preferred program, as well as their resume. The information in the resume will help you align your points in readiness for the writing process. It also helps go through your friend's cover letter to see how they pitch their qualifications.
Writing a Commendation Letter: Useful Tips
An exceptional college recommendation letter from a family friend is articulate and straightforward. When someone close to you asks you to write a commendation letter for them, they are placing trust in your abilities. Understand that this is a formal document intended to validate the candidate's skills, work experience, and academic performance. Here are some tips on how to create a letter that will boost your friend's acceptance prospects:
Think Carefully Before Consenting
We understand that you desire to assist your friend in acing the college application process. However, you ought to ascertain that you can compose a positive letter of commendation before saying yes to the request. If you are unsure of your writing ability, inform the candidate that you are uncomfortable with the task. Turning down a proposal to draft an endorsement will not make you a bad friend. You could also point the individual to a teacher or counselor more capable of crafting a great letter than yourself.
Focus on a Specific College
One of the essential components of a great letter of recommendation for college student from family friend is a focus. As the writer, you will be expected to show that your friend has what it takes to succeed at a particular school. Before you start writing, ask for information on the school to which the entrant is applying. You will also need to research the academic program to ensure that you have all the details you need to focus your letter. Please pay attention to the student's abilities and skills related to their capacity to thrive at the particular institution.
Gather as Much Information as Possible
Relevance is essential here, meaning that, during the planning stage, you should gather info on the student and the academic program. For example, ask your friend for a copy of their resume, which will allow you to speak to the person's knowledge and skills. In addition, it would be best to consider planning an in-person meeting with the applicant to discover more about their interests.
Before you start writing, review the candidate's application essays and personal statement to ensure that your letter aligns with the other document. Your writing should not contain information that conflicts with any other component of the application.
Start With a Friendly Salutation and Show Excitement
An excellent college reference letter from a friend starts with an appropriate salutation and establishes excitement from the onset. Begin by addressing the reader and including a greeting. If you know the name of the admissions officers, feel free to address them by name and title.
What Goes Into the Endorsement Letter
As the writer, you need to include some necessary details to help admission officials understand your friend better. For instance, you need to underscore the duration and nature of your relations. Are you former classmates, family friends, or childhood friends? What is the duration of your relationship?
Why do you think the person is a fantastic student or dedicated worker? You also need to include a statement that directly recommends your friend for the college slot. Most importantly, your letter of recommendation created for a friend should also be invited to contact you directly if more information is needed.
Another piece of material to incorporate in your reference is your connection to the applicant. Talk about the outstanding positive characteristics that your friend possesses. Most importantly, include anecdotes that illustrate the applicant's skills, character, and aptitude.
What Makes a Great Reference Letter
The best letter of recommendation for college admission from a friend should be brief and concise. The last thing that admission officials want is lengthy and jumbled-up letters. Remember, the individual reviewing the college application wants to know your association with the applicant, why they are qualified, and why you have decided to recommend them. In addition, officials have tons of applications to review, so the more interesting and direct your letter, the more significant its impact. Here are some elements that constitute a great commendation letter.
Mentions How the Author Knows the Learner
A great commendation letter states the nature of the connection between the author and the student. As you start your letter, elucidate how you know the hopeful and the duration of your relationship. Also, talk about the type of connection with the person applying for college, including the frequency of interaction.
Introduces the Applicant From the Start
Good commendation letters introduce the applicant from the first paragraph. Therefore, you can include your friend's full name first, then resort to using the first name in the rest of the document. Note that you keep readers interested in the content by highlighting the candidate's strong characteristics at the start of your letter.
Includes Clear and Specific Examples
Excellent letters of endorsement are not generic lists of candidates' abilities and experiences. Instead, they show how applicants are suited for specific colleges by showing how they have demonstrated various skills and abilities. Brainstorm interesting examples from when your friend was in your company or class.
As you try to be specific in your writing, note that there is no shame in using a template to guide you. However, the ultimate letter ought to be personal and unique. The examples you choose should show why your friend is the best candidate for the program. Pick accurate and strong adjectives for your text, staying away from clichés and generic terms.
Consider what your audience may want to read about the candidate and include information that may not necessarily be found in the resume or cover letter. But, again, the goal is to help the admission officials better understand the applicant you are recommending.
Are Positive and Free From Clichés
A great college recommendation letter from a friend is positive and coherent. When writing this document for a friend, clearly indicate why you think the candidate is perfect for the school. For example, you could include a statement saying that you recommend the person without reservation.
It is also vital to avoid clichés and jargon that can distract from your message. For example, overused phrases like 'diligent student' or 'hard worker' should be avoided. Most importantly, back up all your statements about the applicant using clear examples and evidence. Make sure to share your contact information to offer a way for the institution to contact you if they have further inquiries. Finally, check with the student to confirm the rules on submission and follow all the requirements.
How Long Should the Endorsement Letter Be?
College admission officials have tons of applications to evaluate and prefer documents that are clear and concise. A letter of commendation is required by specific academic programs and should be submitted directly by the author without sending it to the candidate. A great letter presents its points in about 300-400 words. When writing the latter for your friend, objectively show the candidate's abilities, character, and skills. Choose string and right words to endorse the candidate.
What Formant Should You Use for the Commendation Letter?
A great college recommendation letter from a family friend should be well structured, containing a clear opening, well-presented body paragraphs, and a concise conclusion. As the writer, portray the contender in a way that underlines their intellectual and personal qualities. In terms of structure, the top part of your letter should contain a heading and salutation. If you have a professional letterhead or stationery, use it to print the letter. Provide a way for the college to get in touch with you if they want to ask more questions or clarify some issues relating to the candidate.
The letter should also include a personalized greeting. Keep the body paragraphs of your reference letter brief and without space fillers. Most importantly, close your letter with a section that mentions that you recommend the specific candidate. You can then sign out with 'Sincerely' or 'Yours Truly.' After that, sign off by placing your name three lines after.
Summary on How to Write a Great Recommendation Letter for a Friend
College recommendation letters play a crucial role in the admission process, especially when they disclose skills and talents the candidate has not mentioned in other documents. When properly written and formatted, the letter shows competence and authority and can easily sway the decision of the college admission officials. When invited to write a letter of validation for your friend, take time to plan, and make sure to proofread for grammar and spelling mistakes.
Amazingly, many students have the chance to increase their chances of being accepted to top colleges by submitting recommendation letters. And if your dream college lets you ask your friend to write this letter for you, why not use it? It should no longer be difficult for you to differentiate the types of letters submitted during admissions, so think about finding the right person to write a recommendation letter for you. Focus on personal traits rather than writing skills: get the finished paper, and hire one of our essay editors. They'll proofread it and correct all mistakes.
FAQ
How do you write a good letter of recommendation for a friend?
How do you start a recommendation sentence?
How do you give a good reference for someone?