Updated:
February 10, 2023
When it comes to the preparation of the admission documents, writing a cover letter for a recent graduate should be put in the centre. This admissions document can help to display a сomplexity of your personality which goes beyond resume, transcripts or final exams scores. More importantly, the cover letter unpacks your writing competencies and the way you can soundly convey the message about yourself in a concise and distinctive way.
As a recent college graduate writing a cover letter might become a nightmare. To relieve your struggles, below we outline some useful hacks on how to succeed with your cover letter, even if you are a novice pathfinder in this business. With these tips, we are convinced you can upgrade your cover letter and submit this with confidence.
Cover letter and its mission.
A cover letter of a recent college graduate is a chance to showcase the authentic you which is hidden behind the exam scores and the resume. This letter offers a reader an overview of your academic and nonacademic background, talents and strengths, some insights from your life that clearly indicates that your candidacy stands out. It is an opportunity to show off, and convince the admission officers that you deserve to get a place in the college of your dreams.
How to structure a cover letter for a recent graduate?
In simple terms the planning and structuring process of the recent graduate cover letter should be divided into a few paragraphs:
An introductory part ( a quick recap of your background and explanation of why you are the best candidate for the program)
The main body (thematic subsections which provide an overview of your skills, competencies and other relevant accomplishments)
The conclusion ( final highlights and your input in the program)
Below, we explain in detail how each paragraph should be unpacked, and which subjects are recommended to be covered or completely avoided.
Questions to the Expert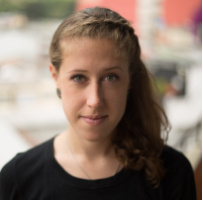 Professional Essay Editor. Education: PhD, University of Oxford, Experience: 8 years. Member of EssayEdge team.
How to start the essay?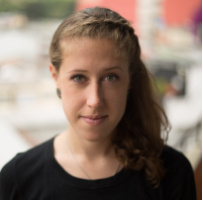 The way you kick off your essay might determine the future reader's perception of you. It is high time to catch the attention of the reader with a striking opening line while stressing the fact of your match with a certain program and its requirements.

This part should cover some bits of your personal life, educational background and the decision to apply to a certain program. In a nutshell, you should bridge these things and explain why you are the best candidate for this university program. It is better to stick to a few sentences in these sections while providing more details in the following paragraphs.

If necessary, you can use some inspiring quotes or motivating phrases, yet make sure this suits the context, it looks balanced and does not distract too much from the rest of your text.
No experience? What to include?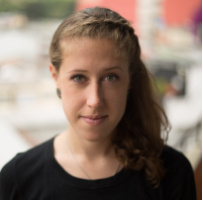 Do you still think that as a recent graduate you possess no special background, zero working experience and no achievements that would grab the attention of the admission officer? Hold on. Let us guide you through the process of pitching yourself most beneficially.

First of all, the main part of your cover letter should be split into a few sub-paragraphs. In these sections, you can delve into your extracurricular activities and achievements. If you think that you still have limited experience, you are wrong. Think outside the box.
Beyond the transcript and CV. What to write about your experience in the cover letter?
For instance, you can relate to non-academic life or those chapters of your life that can elaborate on your leadership experience, social skills, sports records, ability to manage some projects or groups of people. In addition, graduates should be encouraged to illustrate some experience related to their community. For example, you can describe recent volunteering engagement, or give an overview of summer jobs and internships which were not listed on your CV.
Go even further. Have you taken part in the debate club or run for the president of your class? Or were you performing in the school theatre? You might also make a reference to some of your publications, art projects, videos or vlogs or summarize the findings of your research and its impact on society. Put it differently, show your strengths and potential which the admission office will not capture between the lines of your transcript. However, always accompany your advantages and strengths with the context and concrete examples in which you have developed these competencies to sound more convincing.
Finally, refrain from providing instances of experience which would negatively characterize your personality. Apart from this, emphasize your academic objectives and underscore how the curriculum matches your preferences, and what would be the focus of your future studies. Whatever looks sound, original, relevant and can tell the admission officer more about you in a unique way – go ahead with this! Overall, it is quite essential to link all the pieces of your background and create a single and compelling story that you tell in your cover letter.
What to include in your cover letter for a recent graduate?
If you are still in doubt about what to include, or you have too much information to cover, this might be the right time to prioritize and single out what should be highlighted. Consider what kind of experience should be shared, so to make sure it adds value to your candidacy.
First of all, think would be the most relevant for the description given the requirement of the program. Find the match between your profile and the university. Then, think about how to tailor your qualifications according to the specific program requirements.
Secondly, it is unhelpful to be redundant or duplicate the information you have provided in the resume. Instead, it is recommended to 'pick the cherries' from your experience, and cast a light on something that might be unclear in the CV.
In order to efficiently plan ahead and brainstorm what you want to include or omit, try to stick to this agenda:
What is not included in the CV?
What part of the CV's experience requires an additional explanation?
What shows about your personality and gives a signal that you stand out among the rest of the candidates?
Have you reflected on your strengths and non-academic activities?
What are your academic and other interests, skills, language proficiency?
Is there anything that does not fit the overall picture of you?
How to make a compelling story about yourself?
It is crucial to demonstrate original personality, and create an attention-grabbing narrative that you are storytelling throughout the whole cover letter. As a graduate, you can describe your own personal and academic path, and those challenges and key milestones which occurred in your life and pushed you to apply for the specific program and university. It might be any kind of story as long as it is yours, and the reader can be hooked by this. Put it differently, you need to demonstrate what has driven you to be passionate about this program.
Heading and length.
Do not discard some basic information to be embedded in your cover letter. Namely, the heading with your full name followed up with your contact details and the home address. If needed, this heading can also contain a link to your LinkedIn profile or social media channels as long as the content of your social media accounts is relevant, and rather complement and enhance your application.
Length and limits.
It is highly advised to always keep an eye on the word limit and never go beyond this. It is recommended not to risk being disqualified simply because of surpassing the word limit. Normally, the letter should not exceed one page, so stick to this rule.
The magic of formatting
The rules of formatting the cover letter might be set up for you by the college, and in this case, it is important to adhere to all the guidelines. Otherwise, keep in mind the following tips:
Stick to single spacing or 1.15 for the main text. Use the double spacing between sections.
Adjust your margins. Preferably, keep one inch for all sides.
Classy fonts, such as Verdana, Tahoma, Helvetic, Calibri can be employed with 11pt to 12pt size. It is better to avoid Times New Roman.
Make sure you convert your document to pdf if this is the requirement.
Why this program? How can you benefit from it?
No matter how excellent a student you are, you also have to give a link on how you can benefit from the program you are applying for and how you can contribute to it as well. For this, you need to conduct preliminary research and find the well-argued reasons for your choice of this college and its programs. Namely, indicate in your cover letter how the exposure to a particular program will equip you with knowledge and skills which cannot be embraced elsewhere, but solely in this college or university. All in all, you should highlight how the environment of the program can benefit your future personal and professional growth.
In relation to your future career aspirations, it is worth noting how this program will shape your future professional plans for the next three or five years. It would be beneficial to stress that there is no better place in the world than this college to attain a high level of expertise and sharpen your skills. Do not hesitate and drop a compliment on the quality of the program, diversity of subjects, and its teaching methods in the cover letter!
Your contribution to the program.
It would be also beneficial to elaborate on how passionate you are about contributing to this program. Think about the perks of this program and your attributions, and find the overlap between these. And then provide clear examples.
This can vary from participation in the editorial team of the university's newsletter to being a coordinator of social activities. The ultimate goal of this is to convince the admission committee that you fit the study environment and you can be a productive member of the university community. You can nail it!
How to formulate final remarks?
In this last paragraph of the cover letter for recent graduates, you should briefly summarize the highlights of the previously given information about yourself. Quickly remind the reader of your strengths, interdisciplinary skills and knowledge, multicultural exposure and compliance with the requirements. It is also worth reiterating how you as a graduate can make an input to the daily conversation in the classroom, and the development of university activities. Remember to make the final statements of your cover letter memorable and outstanding, while pulling together the key messages about yourself.
Sign and send.
Do not forget to write your full name and put a signature in the end. In case you refer to a particular person in the beginning, then use "Yours sincerely", whereas "Yours faithfully" should be applied in case you do not address this to a certain person.
Success with a first shot? Check the examples
It is nearly impossible for a recent graduate to convey a cover letter on the first attempt, especially if this is your first try ever. Practising, however, can improve your writing skills a lot.
One might be also tempted by the idea to read the examples available online. Admittedly, this can be profoundly helpful in terms of practising and understanding the rules of structuring the letter or adopting the appropriate tone and format. However, graduates should be cautious about plagiarism, sensitive issues and avoid being generic. Admission officers have a sense of recognizing the authentic story from the one which has been simply searched through the web and barely edited. Use successful examples to envisage the whole structure, yet abstain from duplicating every single word and idea.
Where to find good examples of cover letters?
To grasp an idea of an excellent cover letter of a recent graduate, visit our Samples page to look through the successful examples and perfect your style. We offer a bunch of examples of cover letters tailored for Law Schools, Medical Schools, MBA programmes, and many other academic graduate or undergraduate programs. If you are in pursuit of professional help we can also assist you with brainstorming and polishing a cover letter for a recent graduate in two weeks or even less.
Still wondering how to make a good cover letter for a recent graduate?
Bear in mind these guidelines to be on a safe side:
Stay short and sweet, clear and concise. Do not overcomplicate sentences, and make sure you deliver the message that will be understood by the reader in the right way.
Do not be generic and make a separate application to each program. Tailor and adjust this in line with requirements.
Stay appropriate and professional. Set the tone and follow this, do not use jargons or words that might be unfamiliar for the reader.
Reflect on what or who inspired you to focus on this area of studies.
Do not list thoughtlessly every achievement. Link your background and competencies to program requirements.
Go the extra mile and do your research on the gems of the program you are applying for. Get to know the environment and community you want to become a part of.
Preserve your unique voice and do not copy-paste from others.
Stay creative, and avoid vague phrases and cliches. Especially when it comes to the opening lines.
Never be humble. This is not the right time to speak about yourself in a moderate way, but it is high time to speak for yourself and sell yourself as an excellent student!
Nearly done? Check your spelling and grammar. Even native speakers make mistakes, so do not avoid the auto checker or if needed to hire an expert to proofread the text once the draft is over.
A cover letter is often required even in undergraduate admissions, but the chance to face it when applying to graduate programs is higher. Follow our recommendations, and don't neglect proper editing to complete this challenge. EssayEdge experts can do a cover letter, personal statement grad school editing, and even more for you.