Applicants often forget about formatting a college essay, believing that only the content does matter. But what if we say that inappropriate formatting often becomes the main reason for a big failure?
Essay Edge experts have analyzed a variety of sources to find out the working tips to choose the best college essay format that works best for your admission process.
Table of Contents
You can use this shortlist as a road map of the article:
Standard college essay formatting requirements.
Formatting a college essay as a separate document.
How to format a college essay if you submit it in a tab?
College essay formatting in relation to a writing style.
MLA formatting style features.
Guideline for APA formatting.
What is better to avoid while formatting a college essay.
Standard College Essay Formatting Tips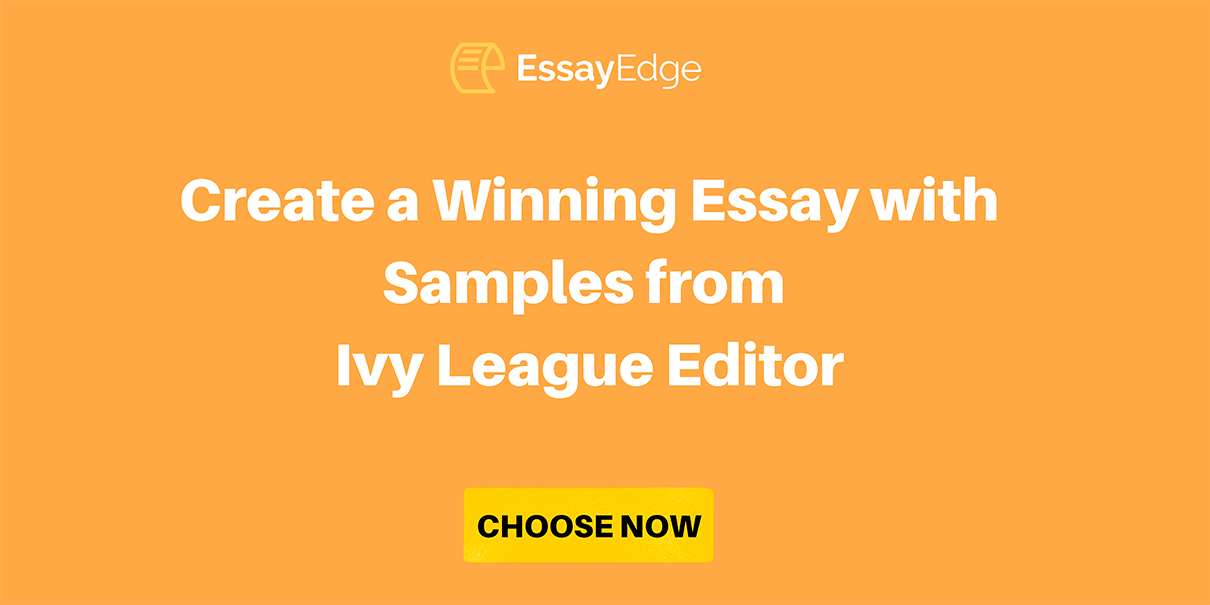 It is important to mention that the formatting of the essay includes the college essay formats themselves and the processes of planning and structuring. But before discussing each of the points, let's focus on the general recommendations:
pay attention to the margins, spacing, headings, and font size;
the margins should be 1 inch on all sides (but they can be different depending on the requirements provided by the admission committee);
spacing and alignment are also usually mentioned in the instructions; but if not, double space and left alignment are widely used;
Times New Roman font (12 font size) is typical for the college format essay and acceptable everywhere.
Headings should also be formatted correctly. Usually, it depends on the formatting style. But if no formatting style is required, then you need to include such information:
Your name;
Name of the instructor/supervisor;
Course/Academic Program;
Date of submission.
There are also several more college essay format recommendations to follow before submitting the paper. Look through these simple tips to know how to format your essay effectively:
Adhere to One Topic
It is better to adhere to the word count and be as precise as possible. Do not try to tell the whole story of your life in several pages. All the information mentioned in the essay should be relevant to the chosen college and program. So, take one topic that will describe all your strengths from the best side, and stick to it until the end.
Prepare an Outline
After choosing the college essay application format, you can prepare an outline. It will be useful for planning everything carefully. The best way to outline the essay for application is to divide it into main parts: introduction, main body, and conclusion.
Then, write main phrases to put into each part and add some ideas to mention in the paragraphs. With this outline, it will be easier to adhere to the essay college format.
Write the Essay in a Separate Document
One more working tip is to write a draft for an essay. If the applicant writes in the application box, it will be harder to proofread and edit the paper following the college essay formatting guideline.
Make a separate document to write your admission paper for further formatting a college essay before actually submitting it. For instance, use Google Docs or Microsoft Word on your computer.
Proofread the Essay Before Submitting
Finally, you need to proofread the essay before submitting it. It will help to find possible mistakes and check the chosen college essay formats. You may also ask someone to read your essay and give feedback.
Furthermore, our experts are always ready to provide expert advice concerning the content, readability, and its flow. This way, you will be confident that the admission paper corresponds to all requirements. Undoubtedly, the correct essay format college choice will boost your chances for success.
How to Format College Application Essay as a Separate Document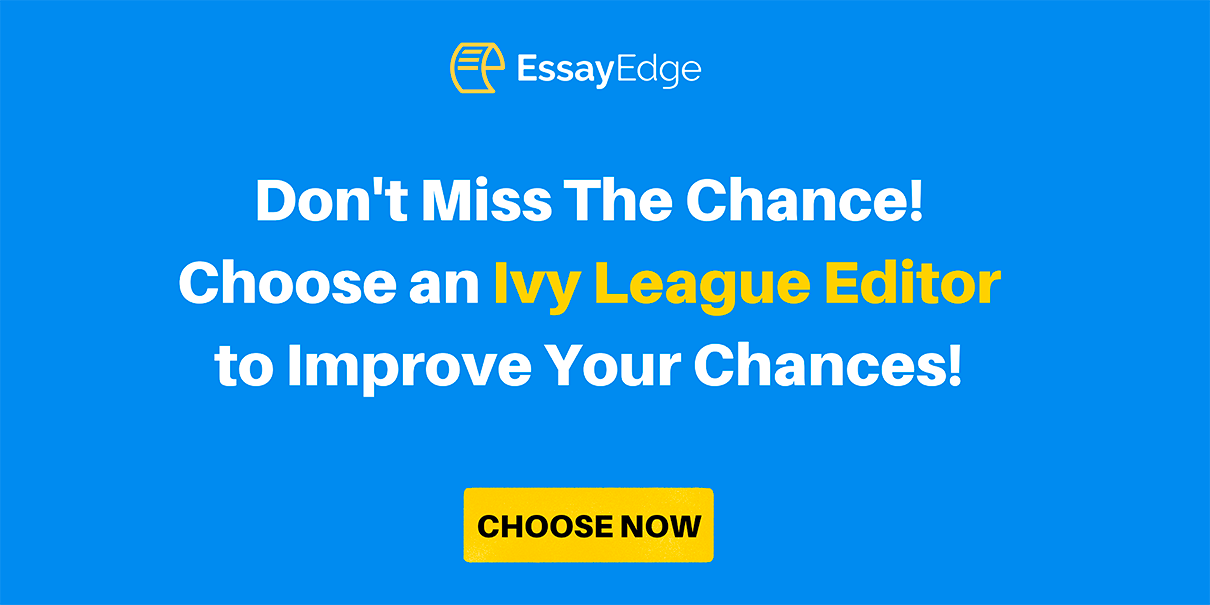 There are several vital points to know in case you need to submit a separate-document format college essay.
Format College Essay Document
First of all, ensure that your document corresponds to the basic college format essay requirements. Here are the main things to check:
As is mentioned above, the margins are usually 1 inch;
Line spacing can be single or double-spaced;
As for the paragraphs, make an indentation for the first line in each paragraph (use a tab);
Fonts should be standard (Times New Roman, Calibri, or Arial are among the frequently used ones);
The font size 12 is the best choice to make the text readable;
The text should be left-aligned (instead of the title, which is centered).
Consider the Submitting and Formatting College Essay Instructions
One more important thing to consider is the formatting rules provided by the college. Before choosing a college essay format or just adhering to the basic requirements, ensure that the admission committee has not provided the specific guideline. If yes, follow it, as the essay format college instructions may differ depending on the chosen institution.
Choose the Appropriate Сollege Essay Format
The applicants should consider not only the essay college format but also the file format. Make sure that you saved the document in the correct extension. If you ignore it, the admission committee will probably decline your application. In any case, you can choose the PDF format, which is frequently used and can save your essay from editing.
Pay Attention to Vocabulary You Use
The vocabulary is the last but not the least important college format essay feature to take into account. It is a very important recommendation because improper writing style shows that the candidate is immature, and his/her approach is unprofessional.
The appropriate format college application essay requirements state that this application writing should be formal. It means that there should be no text message-based formatting, colloquial or casual vocabulary. Thus, the applicant should not use caps, hashtags, slang vocabulary, or any modern language tools.
Submitting a Text Box: Main College Format Essay Recommendations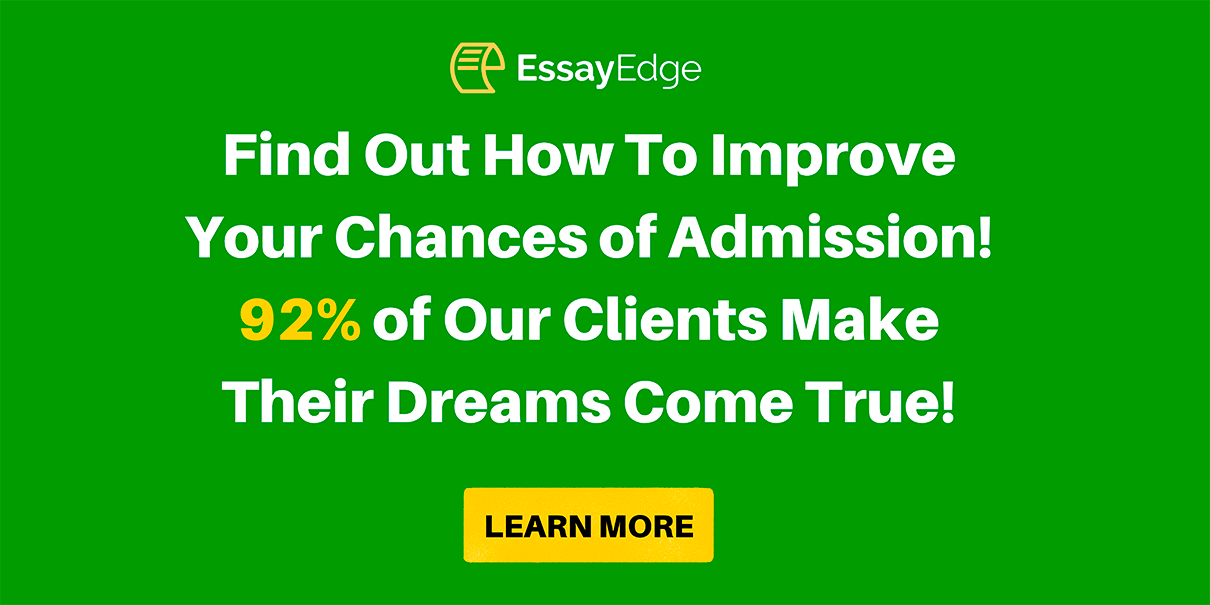 If you need to submit your essay in a text box, the college essay application format will differ from the document version. However, here are tips to keep in mind for successful admission:
Ensure that everything is transmitted correctly from the document;
Word count can differ from the file format; this point is crucial because if it lacks, you will decrease your chances for success;
The font can also be changed; if yes, choose the standard one;
Re-read the text to ensure that some parts of it were not cut off.
Thus, the college essay formats are different, and you need to be careful while submitting your admission paper.
College Essays Format Features to Consider
Look through the main college application essay format features:
Do not use bold or italics because they are usually transmitted incorrectly;
Pay attention to the paragraphs, as this format often deletes the indents and double-spacing;
In case you need to write a creative essay in an unusual form, it is better to send the writing as a PDF file. The matter is that the text box does not support certain shapes.
All these points will be useful to avoid typical mistakes while submitting your essay and make sure that the admission committee will get a correctly-formatted paper.
College Essay Formats and a Style of Writing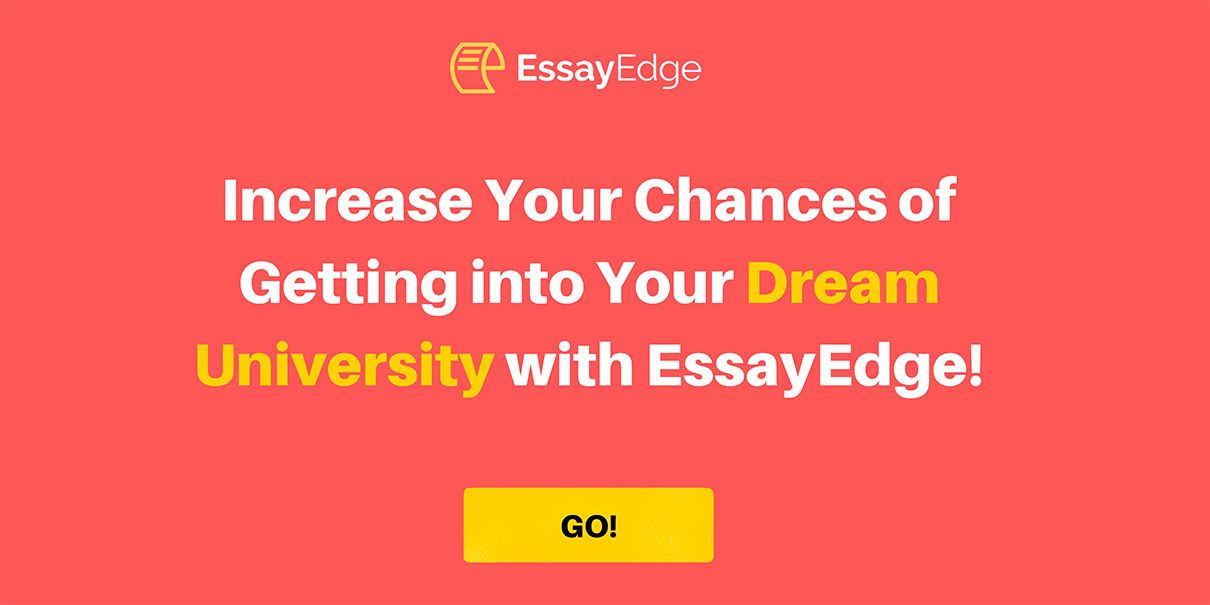 The college essay formatting is not only about the correct choice of font, alignment, or margins. There is also a macro-level format, which refers to the structure of the essay. You need to plan each part carefully to write a perfect application essay that corresponds to all admission committee requirements.
College Essay Application Format and Structure
The appropriate format college essay follows basic requirements. It should include an introduction, the main body, and a conclusion. But formatting college essay content differs from the standard essay.
Let's have a closer look at the college essay structure:
–

DESCRIPTION

WHAT TO INCLUDE

INTRODUCTION

An opening paragraph that introduces the chosen topic

Eye-catching hook;
Factual statements;
Any of the rhetorical tools.

MAIN BODY

The clear answer for the essay prompt;

The main aim is to show that you are an applicant with unique experience and personality.

Challenges

How you overcame certain problems and their effects on your worldview

Achievements

Tell about your accomplishments, people who helped/inspired you;
Show the relation between the experience and achievements.

Life Lessons Learned

Highlight the importance of your experience for your personal growth.

Beliefs

Your opinion concerning important social or political issues (but be careful with sensitive topics).

Goals

Include your personal, professional, and academic goals;
Focus on the linkage between your short-term+long-term goals and chosen academic program.

CONCLUSION

Call to action or re-statement of the main thesis

Re-state why you are the perfect candidate for the chosen college;
Highlight why this institution does matter for your goals.
Essay College Format That Is Better to Avoid
While choosing a great essay college format, make sure that you follow all the instructions. Also, it is better to avoid several things:
Do not include the title if it is the same as the essay prompt; this way, you will just waste your word count;
Do not write a wall of text—it makes your essay format college paper look like a mess; So, divide the main body into several paragraphs;
Avoid writing sentence by sentence without transitions; add linkage between the sentences and paragraphs.
MLA Formatting: Main Features to Consider
It is also possible to choose MLA or APA college application essay format if you send it as a file. Here are the main characteristics of the MLA style:
There should be an identification header (Your full name, Professor's name, Course, Date);
Add the surname and a page number in the upper right corner of the document;
Title SHOULD be centered and in title case, but NOT bolded, underlined, italicized, and so on;
Indent the first line in the paragraph by using "Tab";
To format a college essay correctly, use a double space;
Make 1-inch margins on all sides;
Do not forget to add one space after the punctuation marks.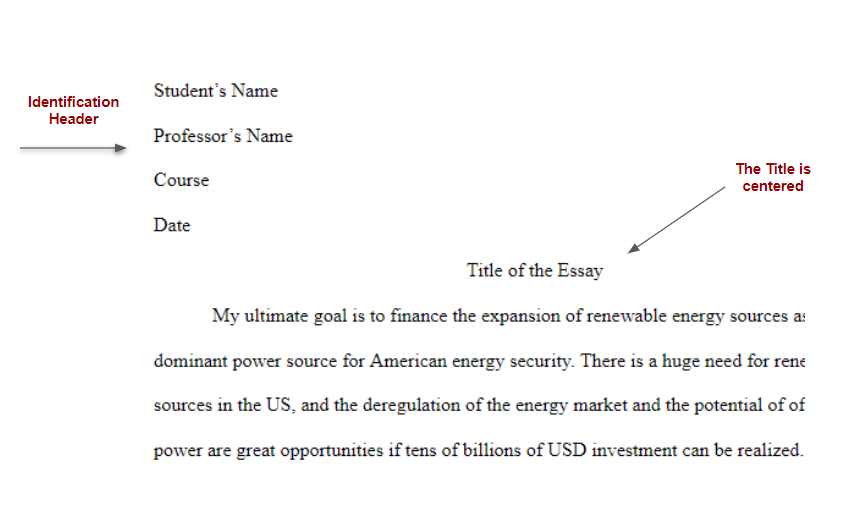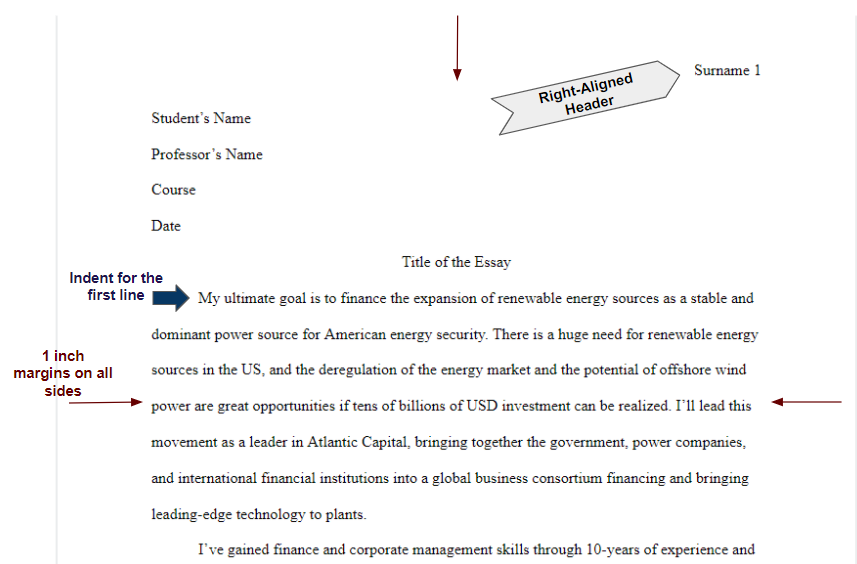 APA Formatting Guide
The main requirements for the APA format college application essay are the following:
No running head is needed according to the new 7th edition;
The page number is right-aligned;
Add the title page that contains several items (all are centered):
Title of the essay, which is 3-4 lines below the margin;
1-2 blank lines;
Student's name;
Affiliation;
Course;
Professor's name;
Date;
Margins, spacing, and indentation are the same as in MLA formatting college essay style;
The title SHOULD be centered, bolded, and in title case, but NOT in CAPS, italicized, or underlined.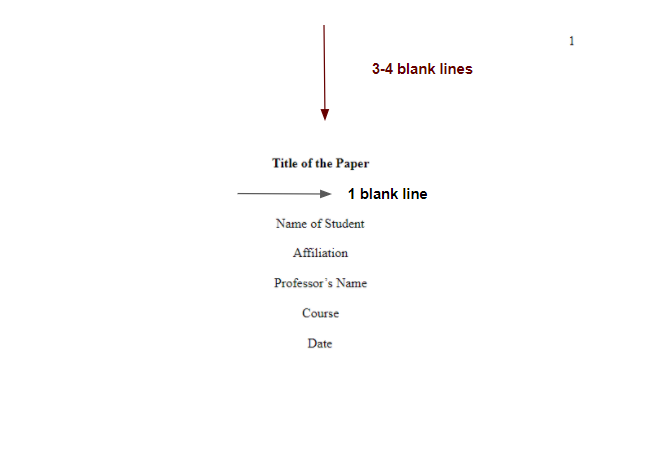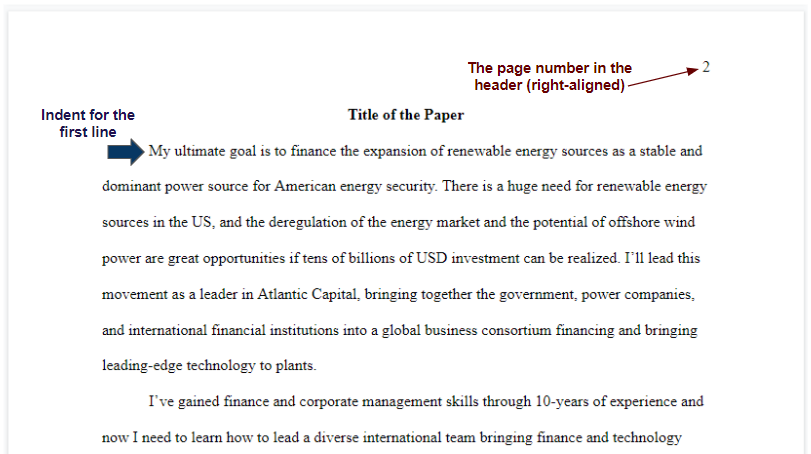 Key Takeaway
We hope that formatting won't be a problem for you anymore. To conclude, while choosing how to format a college essay, it's better to consider several points:
Pay attention to the instructions provided by the admission committee;
If there are no special requirements, follow the basic rules of formatting;
When submitting an essay in the text box, remember that the formatting cannot be transmitted the same as it was in the file;
To format a college essay as a document, you may choose MLA or APA formatting styles;
Consider not only the standard formatting but also macro-level issues, such as structure, vocabulary, and writing style.
Finally, the applicants should take into consideration the fact that the formatting is as important as the content. So, do not eliminate your chances for success!
FAQ
Q: What is formatting?
A: Formatting includes a list of recommendations to make the essay look professional and well-ordered. These requirements refer to structure, style of writing, and a variety of formatting issues, such as font, margins, indentation, and so on.
Q: What format will work the best for a college application?
A: Of course, there are basic rules to format college essays, but not all of them work well for all situations. In many cases, each institution provides a list of its own requirements. Also, some applicants use APA or MLA formatting styles. So, everything depends on a chosen college. But if there are no special recommendations, we recommend sticking to general recommendations.
Q: Is there a difference between MLA and APA?
A: Yes, these are different formatting college essay styles. Although some of the points (such as margins, indentation, and spacing) are equal for both, the requirements for the title page, header, title, and so on are not the same.