Applicants often get confused because of the admission process. What is more, a diversity of essays raise a lot of questions. 
Statement of purpose has a significant impact on the final decision of the admissions committee. Understanding its importance, we prepared a guide to writing statement of purpose to share all necessary information and working tips.
Statement of Purpose: What Is It?
Before starting to write a statement of purpose, you need to identify what makes a statement of purpose differ from other application papers. The fact is that applicants often suppose that a personal statement and a statement of purpose are the same things. Still, these are different types of writing.
Read these articles about the specificity of a statement of purpose and the features that make it differ from a personal statement:
Why Does a Statement of Purpose Matter?
One more important thing is the purpose of the statement of purpose. Applicants should know that the whole admission process can depend just on one essay.
Thus, look through several tips to make your goals clear and specific:
Formatting Requirements and Tips
Appropriate formatting is the next important step towards success. It is recommended to follow basic requirements and adhere to the instructions provided by the admission officers.
Read here all you need to know about the formatting of the application documents, including the statement of purpose:
Statement of Purpose Structure and Length
Another necessary thing is to follow a word count and make the whole document well-ordered and logical. It is better to know some working tips on how to structure the statement of purpose and choose the perfect length.
Questions to the Expert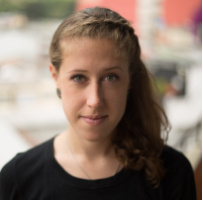 Professional Essay Editor. Education: PhD, University of Oxford, Experience: 8 years. Member of EssayEdge team.
How to Start a Statement of Purpose?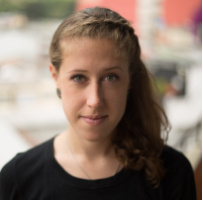 A good beginning is a half success. Our guide to writing a statement of purpose aims to share the secrets of an effective introduction. Look through the article below to find several valuable recommendations:

How to End a Statement of Purpose?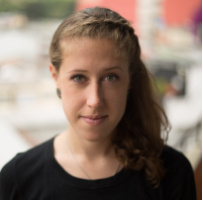 The conclusion requires the same attention as the introduction. Thus, it can become a nice tool to summarize why you are the perfect candidate.

The article below tells the applicant how to write a working conclusion for the statement of purpose:

How to Make a Long-Lasting Impression?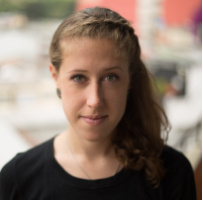 As we mention in the statement of purpose heading guide, this type of writing can help you succeed during the application process. The most working strategy is to make your statement of purpose stand out from the rest of the applicants.

Read these articles to know how to write a strong statement of purpose:

What Are the Main Applicants' Mistakes?
Everyone makes mistakes, and it is normal. Our experts prepared several recommendations to help you avoid the most common mistakes:
Before Submitting a Statement of Purpose
When you finish writing your statement of purpose, stop for a minute before submitting it. Do not forget to proofread the document to ensure there are no mistakes. Furthermore, it helps to find out whether the whole text sounds logical.
We also recommend checking the paper for stylistic, punctuation, and grammar mistakes. For instance, applicants often forget about transitions between sentences and paragraphs.
Read more about it in our article:
Professional Editing
In case of doubts concerning the quality of the statement of purpose, you can always ask our professional editors for expert advice or help with editing.
Look through the services to choose the most appropriate one:
Statement of Purpose Samples
These samples may also be useful for writing a statement of purpose that works. They can help to find out the specificities of this type of essay.
Other Useful Links
Our free guides and blog for the applicants share more information and working tips to write the statement of purpose.
Free Guides
Our Blog
Hope that our guide will help to write a perfect statement of purpose and raise your chances for successful admission.
The ways to impress the committee we discussed can be applied to numerous settings. For example, they'll help you craft an outstanding letter of motivation. SOP and motivation letters are entirely interchangeable if you want to get more insight on academic writing, order expert proofreading for letter of motivation here.
FAQ
The personal statement and the statement of purpose are the same things, aren't they?


How to make the statement of purpose stand out from the rest?


What is the main secret of the statement of purpose that works?


Don't know how to reach this goal? Look through the article below: